We've built Siding Vancouver on three values: customer service, the finest materials, and competitive pricing with no hidden charges.
Siding Vancouver is owned and operated by Chris and Martin Dahlen. As youngsters, our Dad taught us carpentry as he built homes. We worked in the industry for years before starting this company. Together, we bring teamwork and hard work to every homeowner we work for.
That's what Dad taught us and that's who we are.
We're more than Siding Installers.
We're a full service Construction Company run by skilled tradespeople and managed by a quality team of directors.
Your home is your castle. We'll ensure you are happy with your Renovation Project. Siding Vancouver has over 2 decades of experience in the business.
Meet The Siding Vancouver Executive Team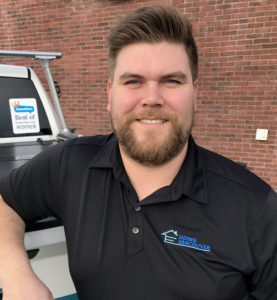 Chris Dahlen
Owner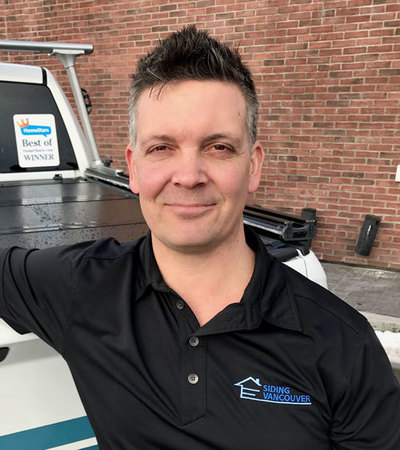 Martin Dahlen
Owner
Siding Products
We believe that using high-quality products for your home siding renovation will result in the best possible energy efficiency outcomes.
To create the most comfortable home and reduce energy costs, it's worth investing in quality products that offer the latest technology and will stand the test of time. Make sure you are comparing products of similar quality when looking at other contractors: Siding Vancouver is a Preferred Remodeller for James Hardie.
Installation Services From Siding Vancouver
Siding Vancouver is proud to work with trained experts who are experienced in the home renovation industry.
Our team treat your home with care and respect and do their best to make sure the project goes smoothly. If there are any deficiencies at the end of the project, we handle them promptly and efficiently.
Need Some Financial Help Getting A Project Done?
We love finding solutions to help your home look amazing!
The Process Of Siding Renovation
Sometimes the anxiety typically associated with a home renovation project or siding renovation comes from not knowing what to expect.
This is typical in an industry where quotes are scribbled on blank sheets of paper and projects are managed on the fly. Siding Vancouver is different. Our Quotations and Estimates offer a detailed scope of work and pricing.
We take the time to make sure you are fully informed prior to making your purchase, and we continue to communicate with you about the status of your home remodelling project through our award-winning construction management platform, Buildertrend.
We Are Vancouver's Exterior Renovation Experts
We have extensive experience and knowledge when it comes to transforming your home
Our experienced team is fully versed in all aspects of exterior renovation projects. We ensure your home is weather proof and rot free; before the siding goes on!